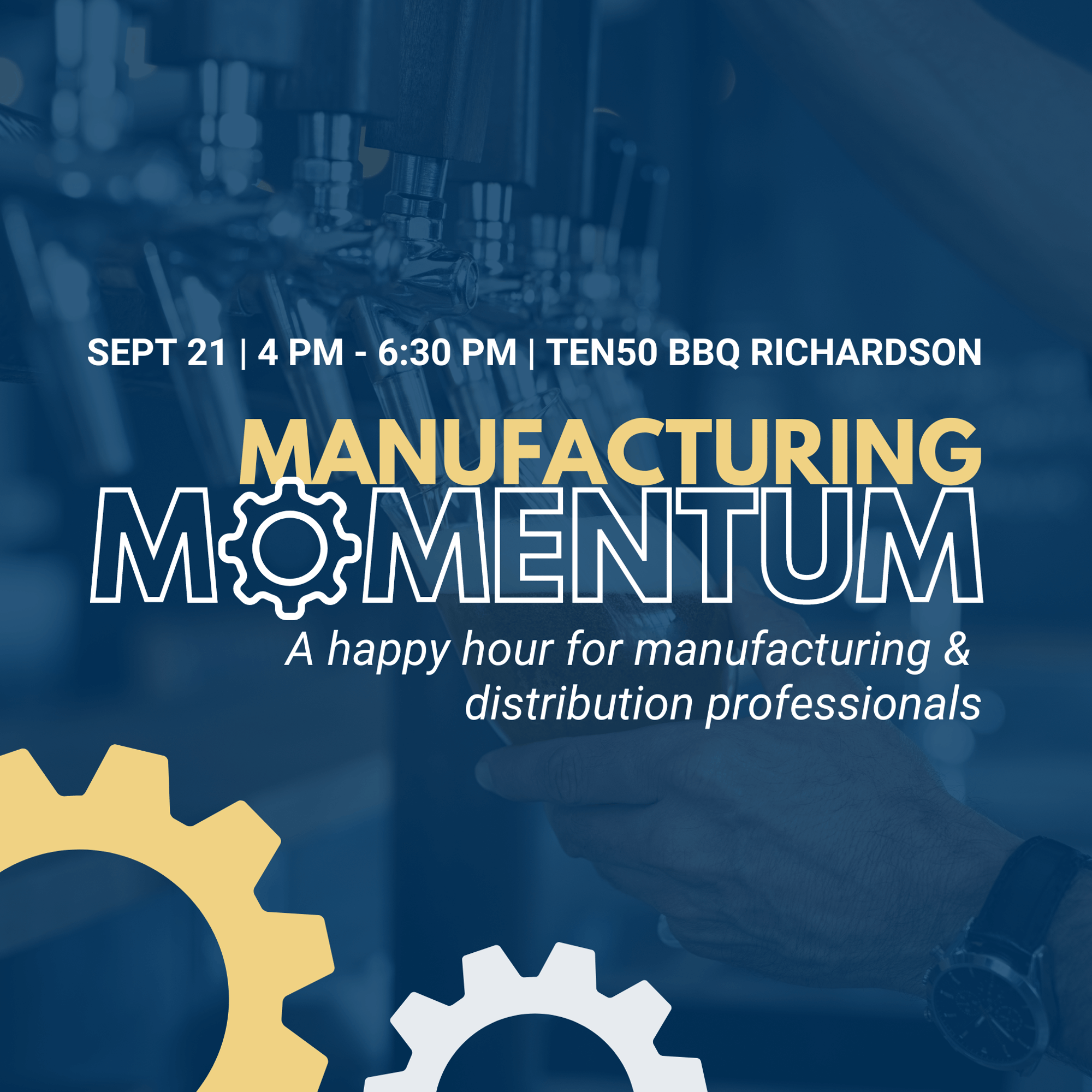 Manufacturing Momentum
September 21, 2023
4:00 pm - 6:30 pm
Ten50 BBQ Richardson
Connect with manufacturing and distribution professionals at Ten50 BBQ in Richardson. Enjoy sliders and appetizers as you network and build valuable connections within your industry. We'll provide complimentary drinks while you engage in conversations with like-minded individuals in your industry. We'll see you there!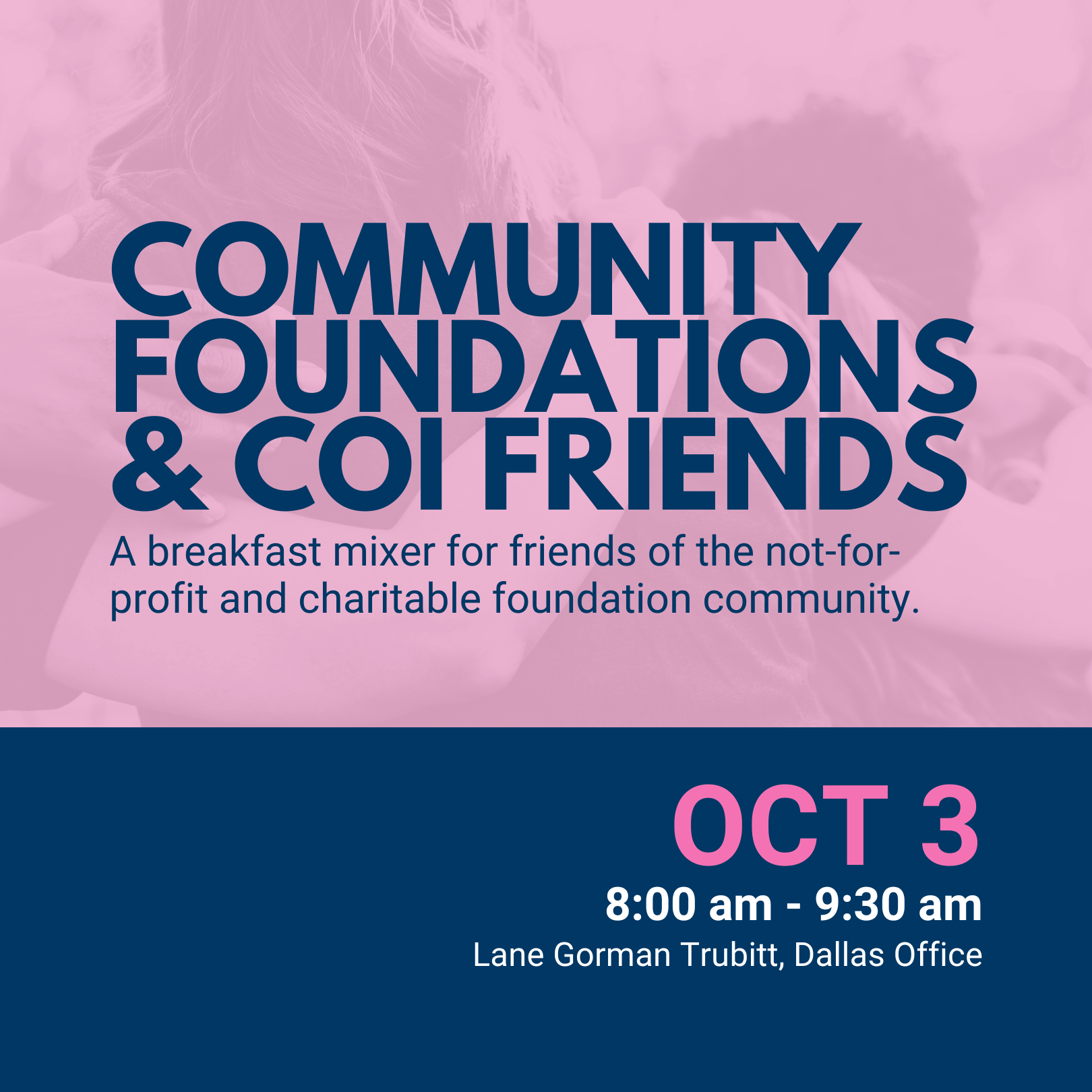 Community Foundations & COI Friends
October 3, 2023
8:00 am - 9:30 am
Lane Gorman Trubitt, Dallas Office
Are you passionate about making a positive impact in the not-for-profit world? Or maybe you're a dedicated friend of the not-for-profit community looking to expand your network? This is your golden opportunity to meet like-minded individuals, share insights, and make connections that truly matter.

Join us for a breakfast mixer at the Lane Gorman Trubitt office! In honor of Breast Cancer Awareness Month, we invite you to wear your favorite shade of pink to show your support.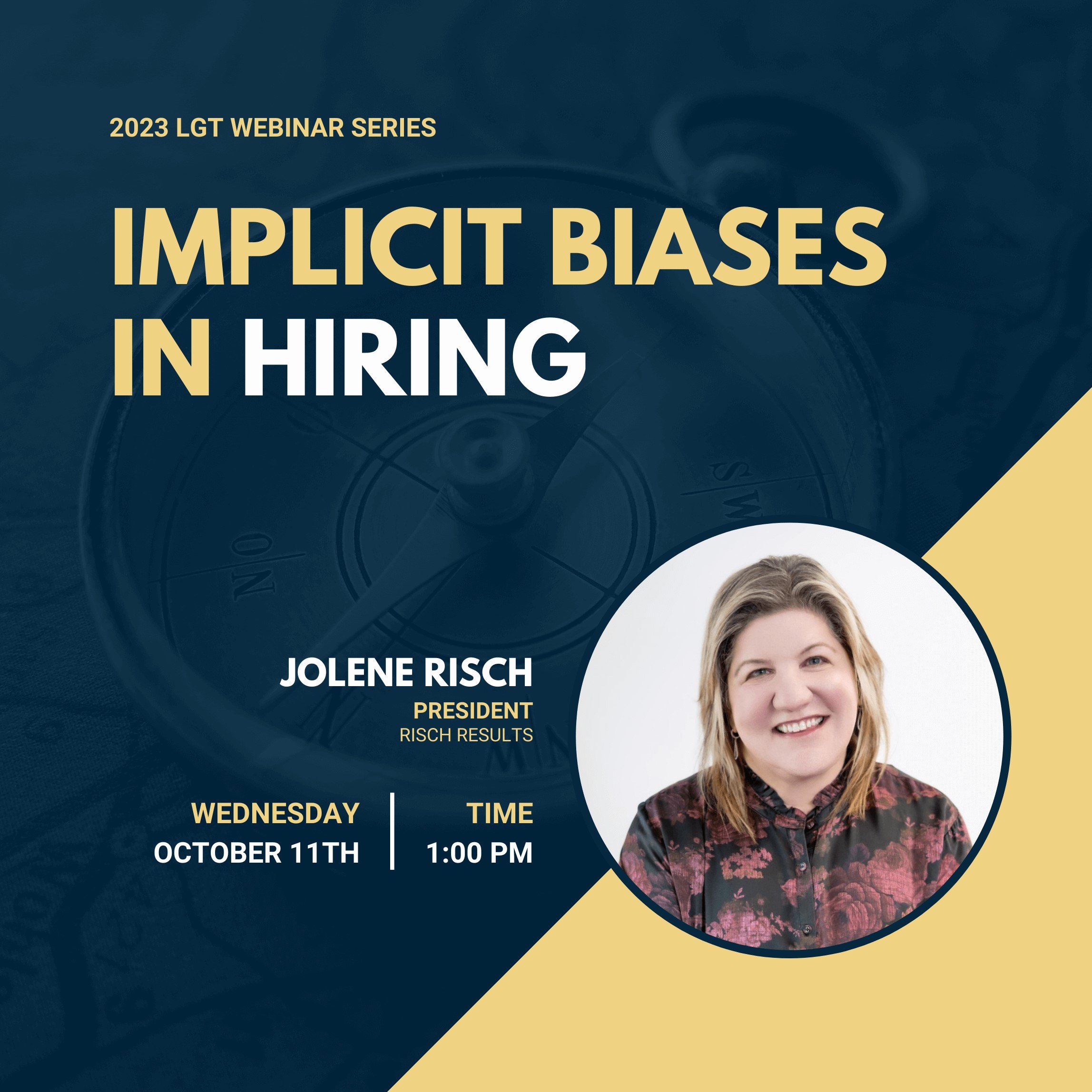 Implicit Biases in Hiring
October 11, 2023
1:00 pm CST
Zoom Webinar
1 FREE CPE HOUR
Jolene Risch, president of Risch Results, has spent the better part of 25 years devising process consulting and staffing, performance and leader management solutions. Jolene is passionate about helping clients build, cultivate, and nurture their workforce in alignment with their strategic goals and growth objectives. She will be discussing unconscious biases in the recruiting process, training and development, & retention and inclusion in the workforce.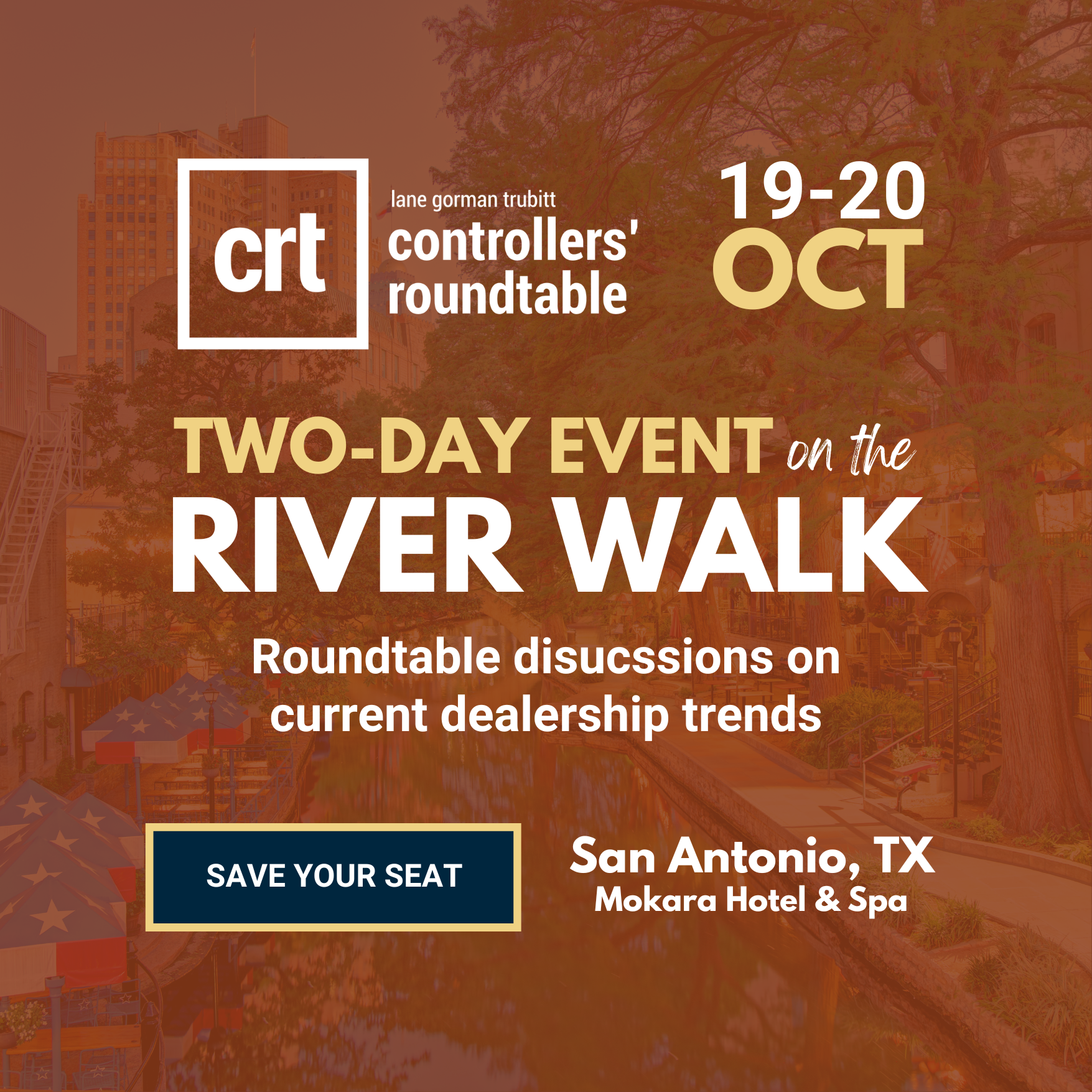 2023 San Antonio Controllers' Roundtable
October 19-20, 2023
2-Day Event
San Antonio, TX
12 CPE HOURS
For dealership specific continuing professional education, LGT offers the Controllers' Roundtable, where attendees will earn 12 hours of CPE. Roundtables are attended by dealership controllers and CFOs and include a variety of topics presented by outside speakers to enhance participants' understanding of the latest issues affecting dealerships. Enjoy beautiful San Antonio and meet controllers, CFOs, and office managers from other dealerships around the state while learning solutions you can take back to your dealership. Our conference will also feature several roundtable discussions throughout, hearing from other like-minded individuals from across the region provide insights on current dealership affairs.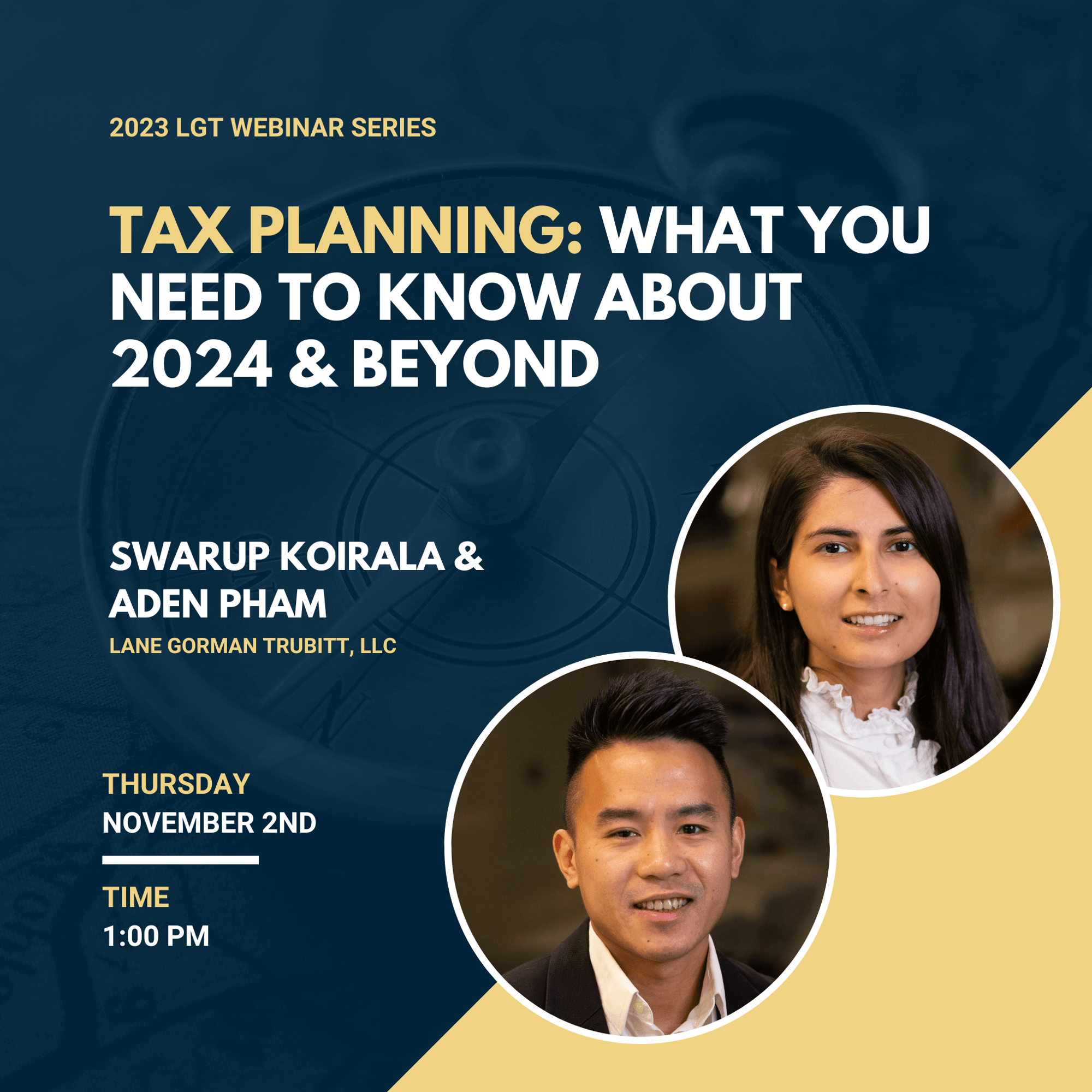 Tax Planning: What You Need to Know About 2024 & Beyond
November 2, 2023
1:00 pm CST
Zoom Webinar
1 FREE CPE HOUR
2024 will be here before you know it. Lane Gorman Trubitt's Swarup Koirala & Aden Pham will guide you through end-of-year tax planning for 2024.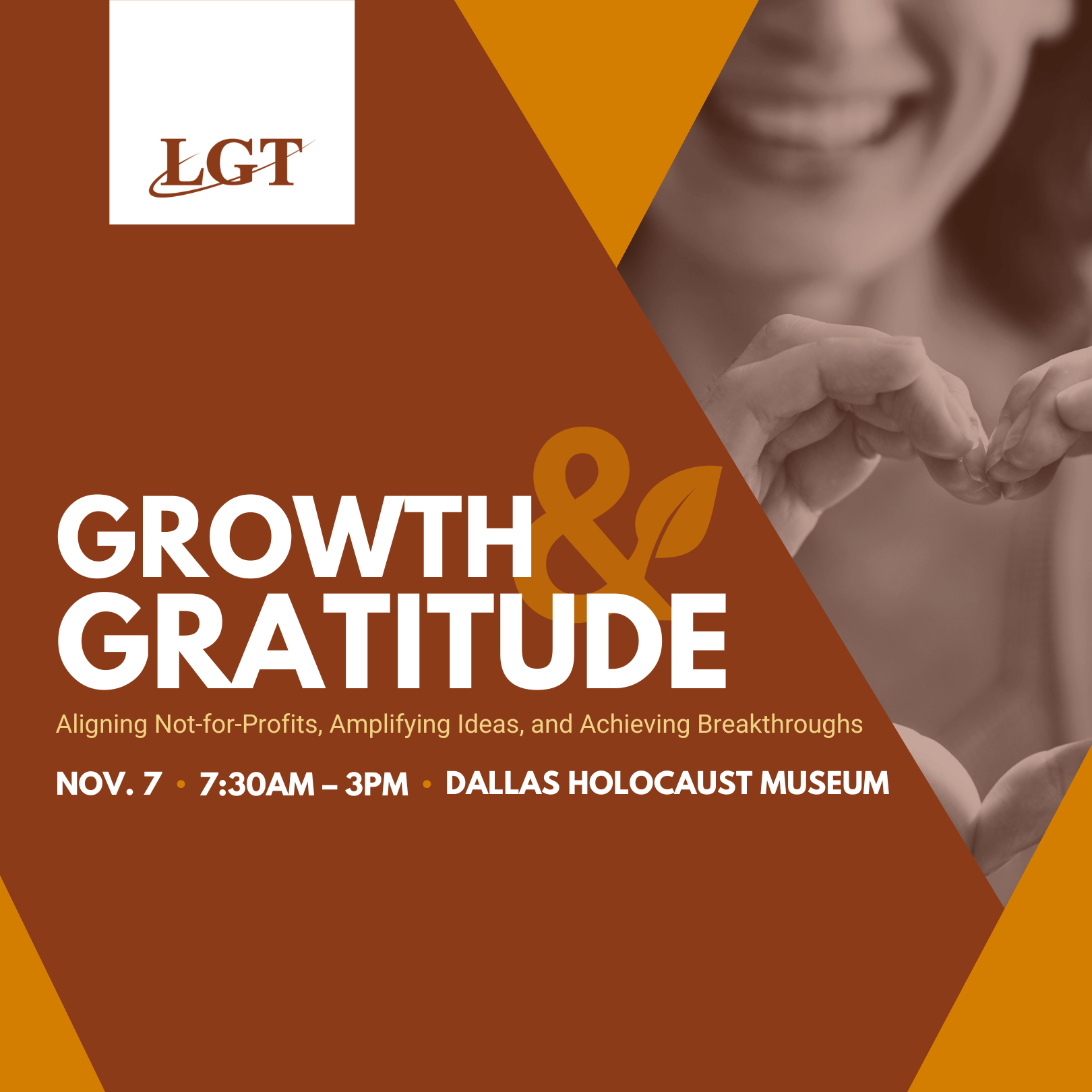 Growth & Gratitude: A Not-For-Profit Event
November 7, 2023
7:30 am - 3:00 pm CST
Dallas Holocaust & Human Rights Museum
6 CPE HOURS
Join us at our transformative not-for-profit winter event! Designed exclusively for not-for-profit leaders, this FREE event will allow you to discover strategies for talent retention, navigate complex compliance issues, and maximize fundraising efforts. As we gear up to celebrate Thanksgiving, our aim is to make this event a catalyst for organizational growth in 2024 and a chance to reflect on the things that filled you with gratitude in 2023. Save your seat today and empower your organization for a more impactful future in the new year and beyond!
2023 Webinar Series Replays
Missed a webinar? Watch the recordings of our 2023 webinars here throughout the year.