LGT Dealer Services Group
With a team of dedicated professionals, the LGT Dealer Services Group has more than 100 years of combined experience serving over 300 franchised, Buy-Here-Pay-Here (BHPH), and Lease-Here-Pay-Here (LHPH) dealerships with more than seven billion dollars in annual sales. Additionally, LGT partners with numerous BHPH, LHPH, lease operators, and finance companies, managing finance receivables worth more than half a billion dollars.
LGT's Dealer Services Group includes franchised new vehicle and motorcycle dealerships, franchised medium and heavy duty truck dealerships, heavy duty equipment dealerships, trailer dealerships, BHPH dealerships and their related finance companies, LHPH dealerships, lease operators, and dealership sub-prime finance companies. LGT is both a full-service CPA firm providing a complete range of tax, assurance, accounting, and consulting services and, at times, a "dealership CPA", whereby LGT works with dealers on dealership-specific engagements and projects where the dealer maintains their personal and/or corporate tax relationship.
LGT Dealer Services Group provides a robust range of services to automobile dealership clients, including:
Tax planning and preparation
Audits, reviews, and compilations
Business consulting and internal control evaluations
Control of operation procedures and systems (COPS)
LIFO inventory calculations
Consulting services for BHPH/LHPH companies
Static pool analysis assistance and evaluation
BHPH/LHPH and related finance company structure assistance
BHPH/LHPH and related finance company note DMS system output and accounting system recording assistance
Buy-sell evaluation and assistance
Estate planning and exit planning assistance

LGT is a member of the Auto Team America (ATA), a national network of 12 accounting firms serving more than 5,000 dealerships nationwide. ATA meets regularly to share dealership-specific information and solutions to most effectively meet the needs of dealers. This allows member firms to deliver proven, industry-specific expertise in auditing, estate and tax planning, profitability analysis, and cost containment.
ATA also includes several affiliate members, dealership industry solution providers, who we have worked with over the years whose assistance benefited our clients and our member firms. The combined resources of the ATA members allows for in-depth and specialized training for our personnel.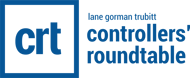 For continuing education of your dealership accounting personnel, LGT offers the Controllers' Roundtable, currently offered twice per year in the summer and fall. This training is attended by controllers and dealers in the nation and includes various topics presented by outside speakers to enhance the participant's understanding of the various issues currently affecting dealerships. Attendees receive 12 hours of continuing professional education for each Roundtable. Historically, each Roundtable hosts about 50 attendees.
Register below for one of two exciting CRT events. If you need any further information about these events, please contact us at askus@lgt-cpa.com.
LGT regularly contributes to the national Auto Team America newsletter. In addition to our contributions to other automotive newsletters, LGT produces and distributes their own newsletter that contains more than articles exclusively for automotive dealers and controllers to help our clients remain aware of the ongoing fluctuations in the industry that could affect their business.